We are NYC's best opticianry – premium eyewear fit masterfully by expert opticians. By offering the highest level of service and care, our opticians deliver perfect vision, style and comfort. Precision fit truly sets us apart.
Experience ultimate concierge service each time you work with us, whether through virtual, at-home or private in-store appointments. We cater to your optical needs, anywhere, anytime.
---

Bringing NYC's best opticianry straight to you. Choose virtual or at-home appointments and
allow our opticians to customize your optical care – from the comfort of home.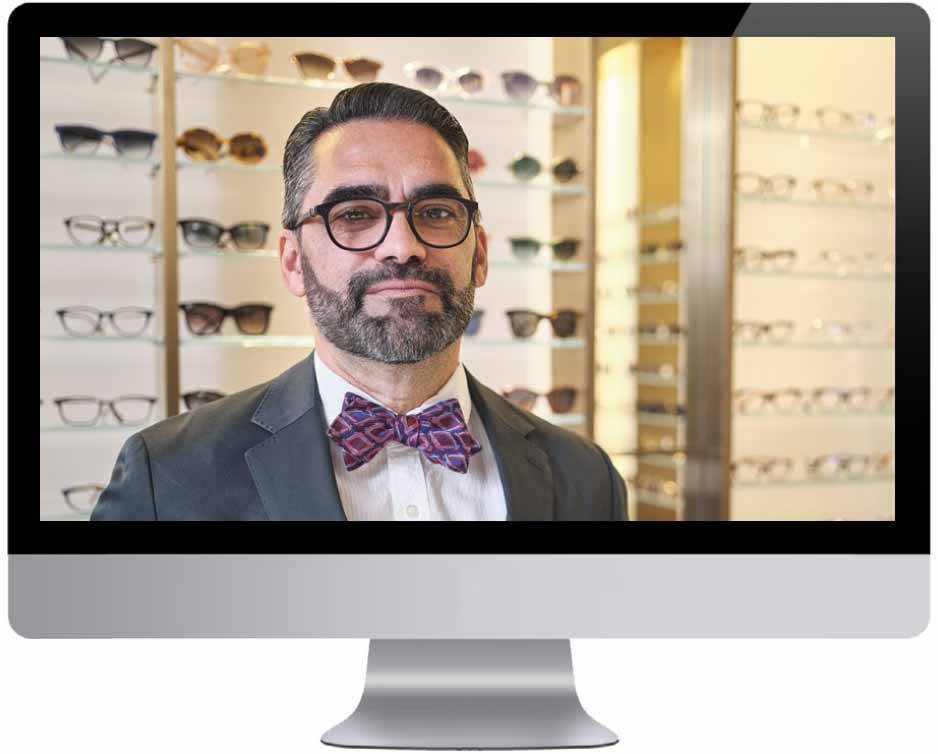 Book a virtual appointment.
Video chat with one of our opticians to view our full collection of optical and sun frames including the newest styles. As the experts in styling and precision optics, we can recommend the perfect frames with custom lenses based on your unique personality and vision needs. Our team will manage shipping or messengering of any purchases and will be available for hand adjustments on an ongoing basis.
Book at-home appointment.
If you prefer in-person and are unable to visit our stores, we'll come to you. Through a private at-home session with one of our expert opticians, we'll find your perfect optical fit from the comfort of home. Try on styles and materials from the latest collections – and discuss custom, cutting-edge lens options. To further customize the focus of this at-home appointment, our optician may ask some questions prior to our visit. Please know that we have the highest standards in place for your utmost safety and comfort.
---
Private in-store shopping.
Enjoy the highest level of safety, comfort and care
at any of our NYC stores.
Book in-store appointment.
Our opticians provide private sessions to cater to your highly personal optical needs. You'll have access to the entire store's collection and to our opticians' deep expertise around styling and lenses. All frames are measured, fit and adjusted by hand with technical mastery. Items can be preselected for you, either by recommendation or your request. Complimentary maintenance and adjustments are ongoing with your purchase.
---
All in-person visits follow the highest standards for your safety and comfort. If you are more
comfortable with virtual appointments, we've mastered the art of fitting digitally, too.

Learn more about our safety protocols